Here's a selection of images to remind you what an enjoyable and memorable day it was. Thanks to Greg for taking the photographs.
The band "Good Question" entertain the crowd.
Many entered into the spirit with the Union flag.
The Green Dragon catered for the crowds.
More smiles in evidence.
The Green was a popular gathering place.
Ian Snape's trailer made a great bandstand.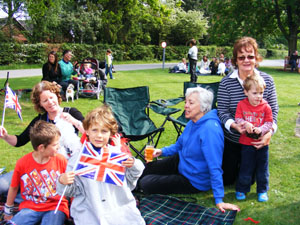 Relaxing on the Green.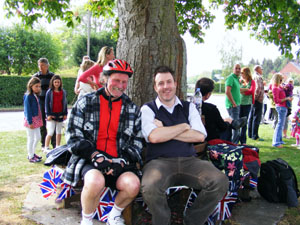 One of the organisers supports a chestnut tree!.
Even those standing on The Green were smiling.
The ladies smile and look away from painful "knee strangle hold" and chin lock.
This chap treats The Green Dragon as home from home...
At the rear of The Green Dragon our photographer mysteriously appears foreground right. Spooky!
The Sambourne dancers enjoy the open air disco.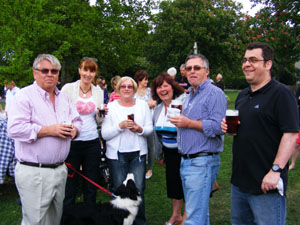 A singing dog provides an alternative to the band.
Some people remembered to bring folding chairs.
Not quite sure what this lady is singing. The National Anthem?
Various reactions to the paparazzo. La Dolce Vita?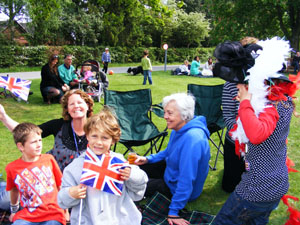 One of the well-known residents hides behind an entry for the "Wedding Hat" competition.